Bull & Bear Markets: A Timeline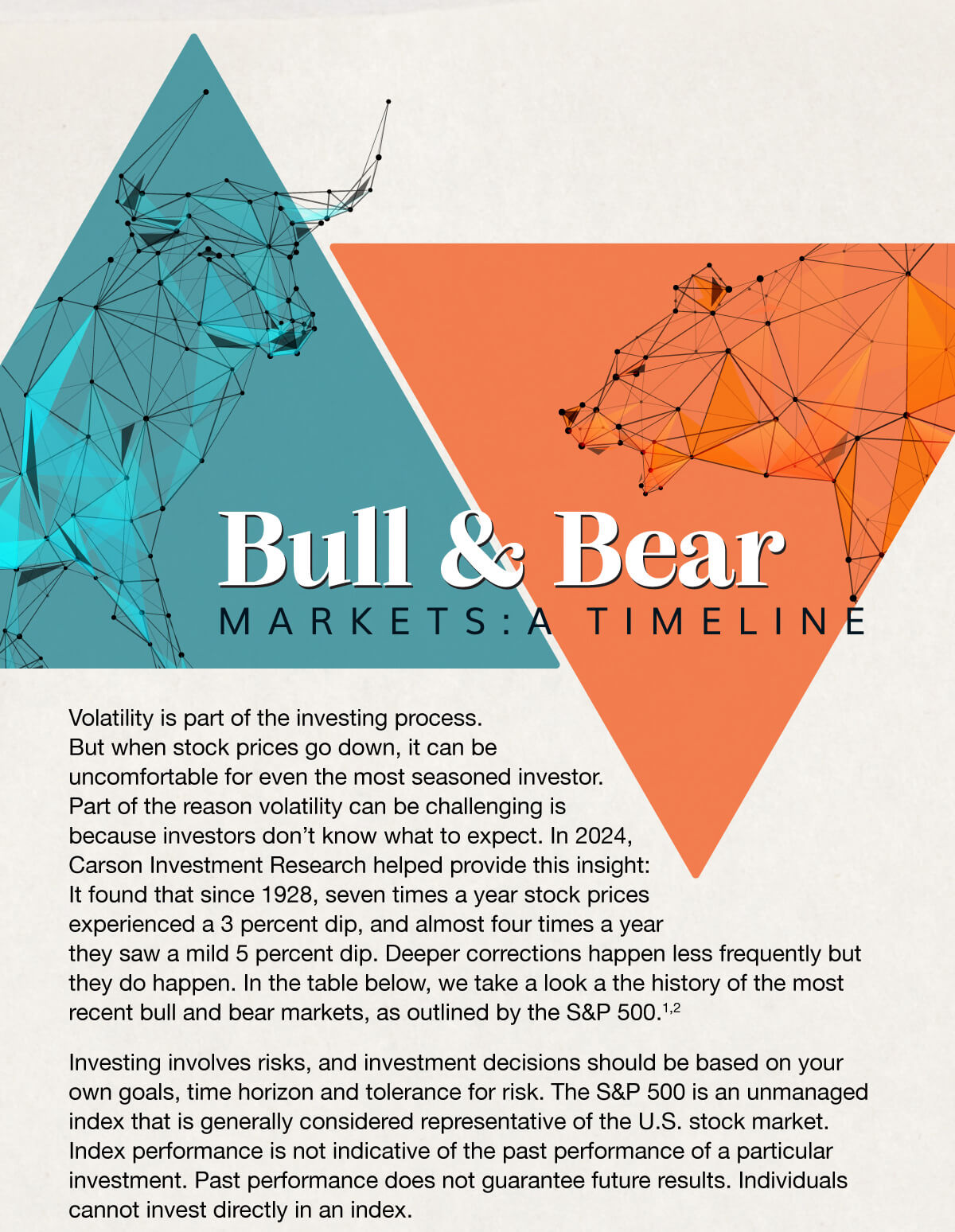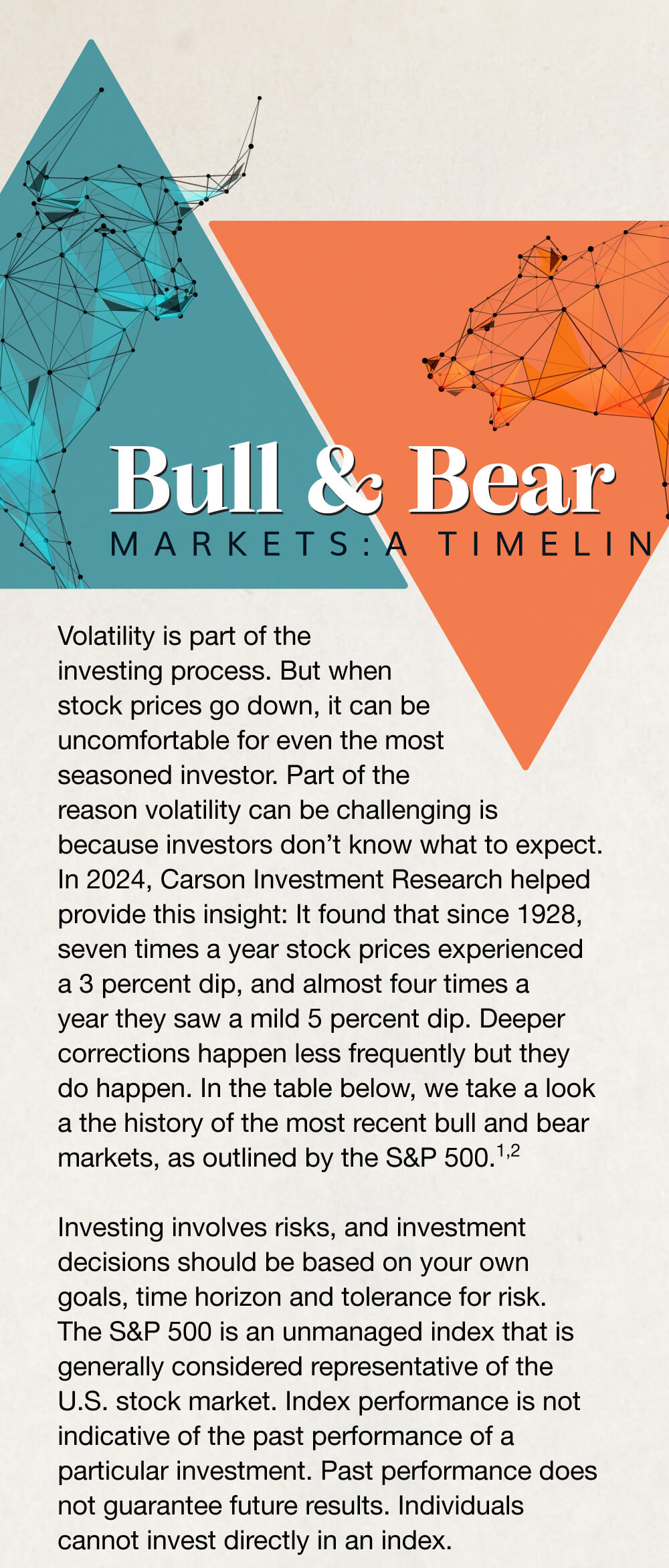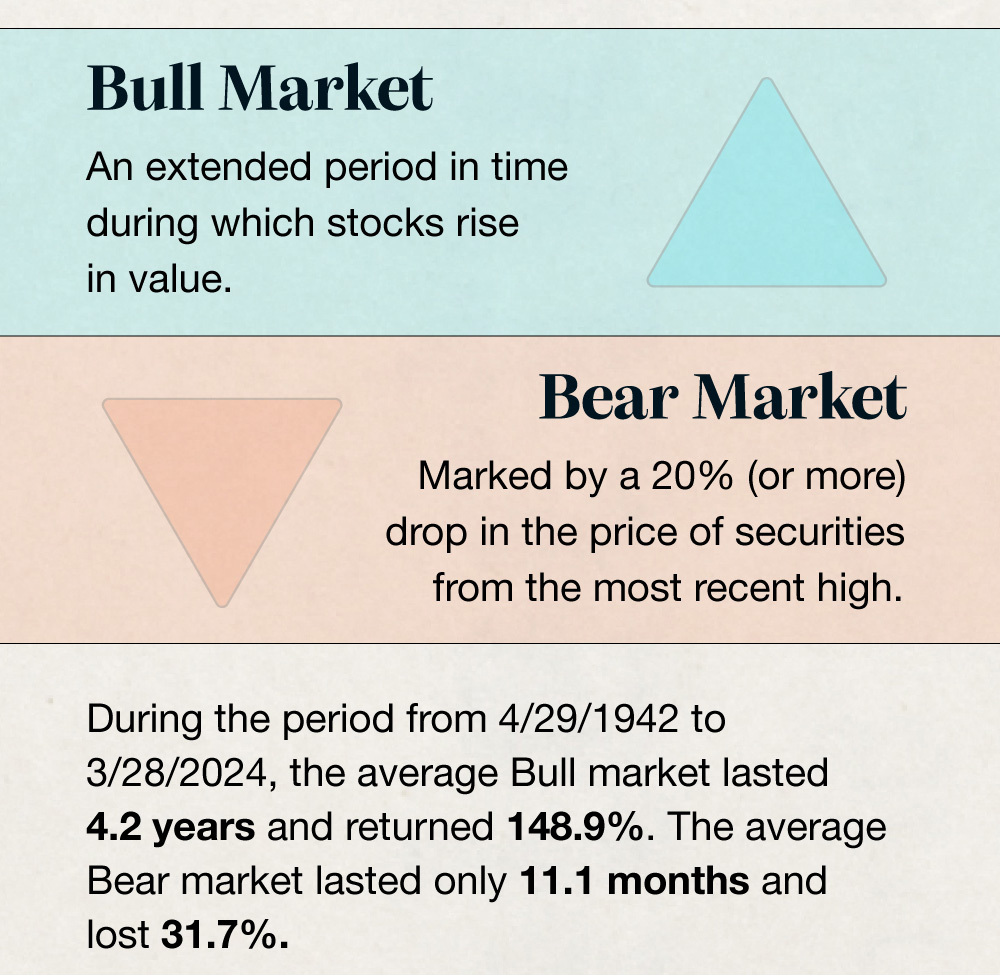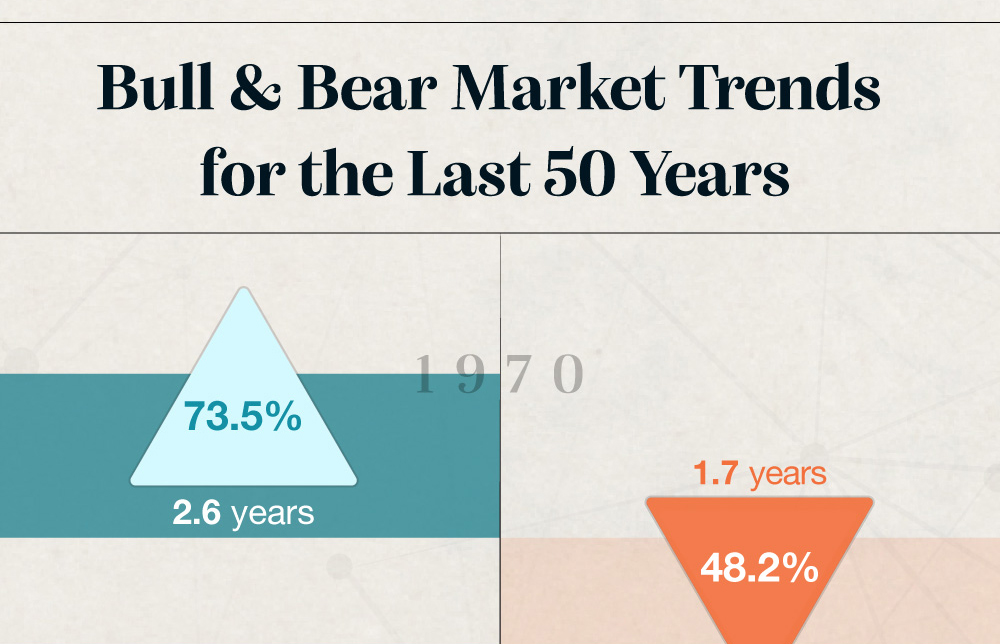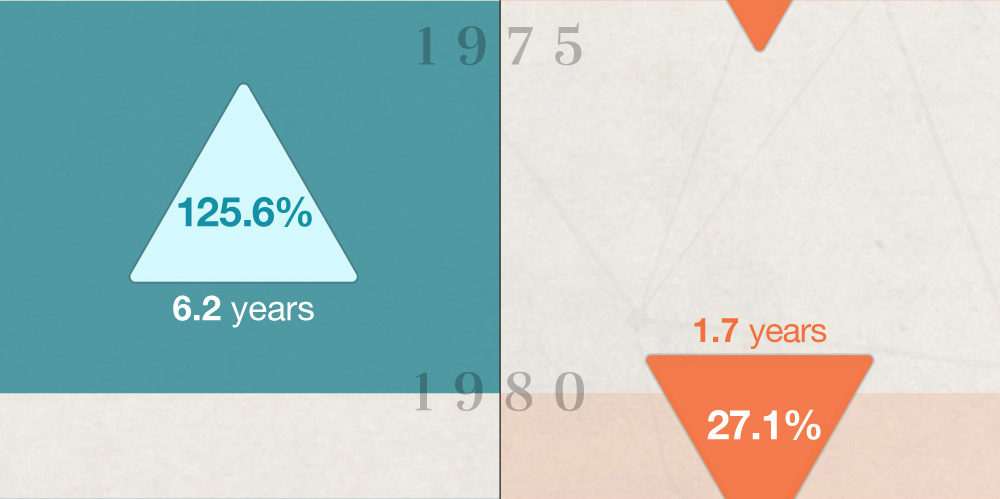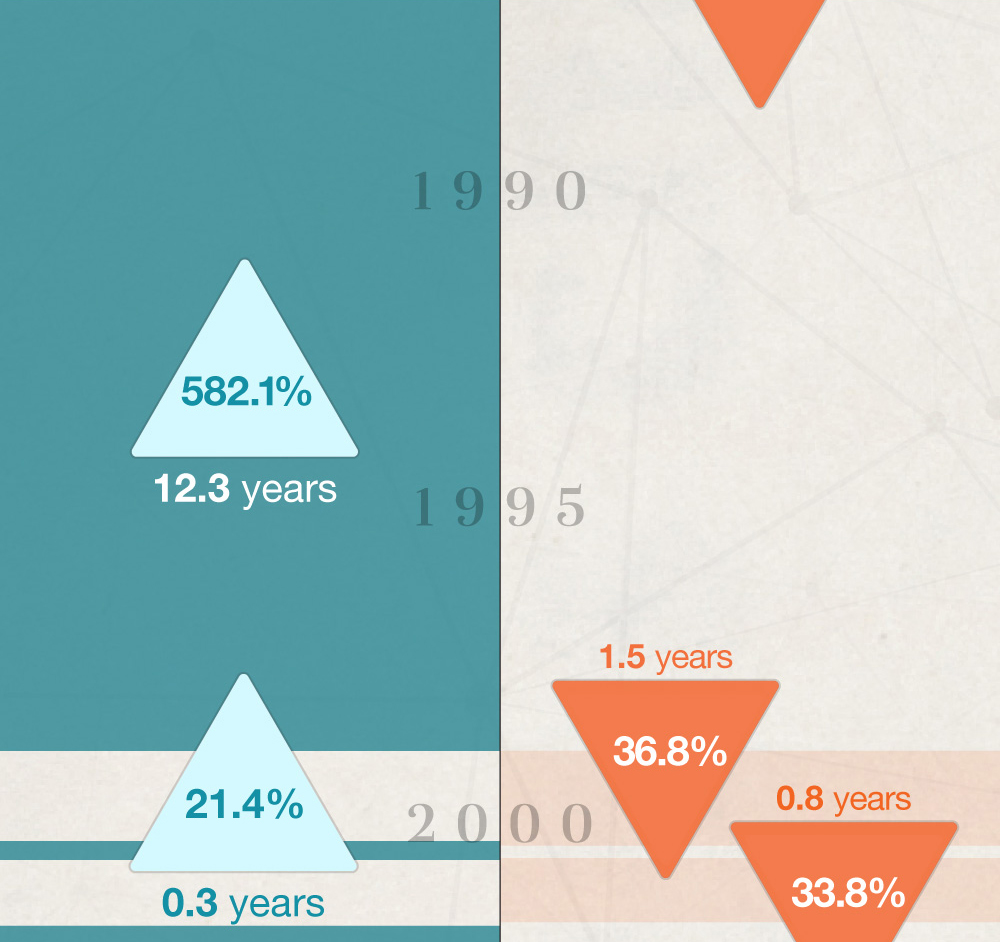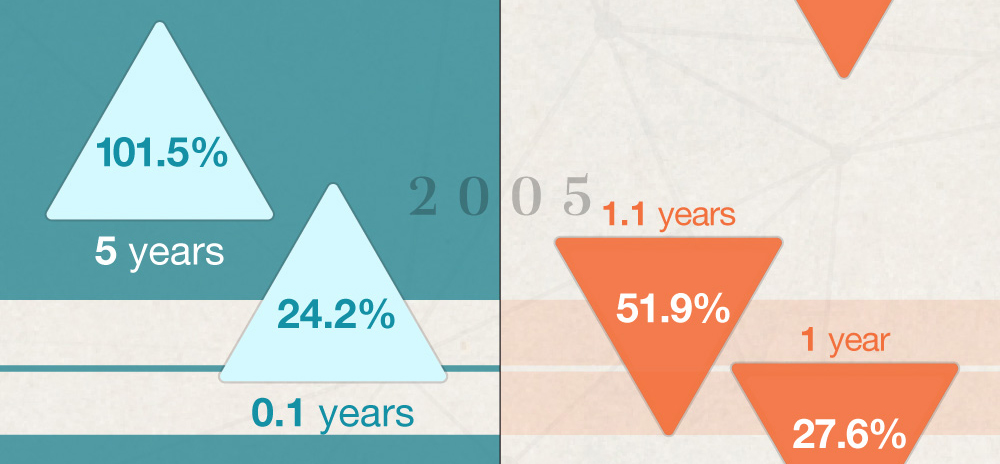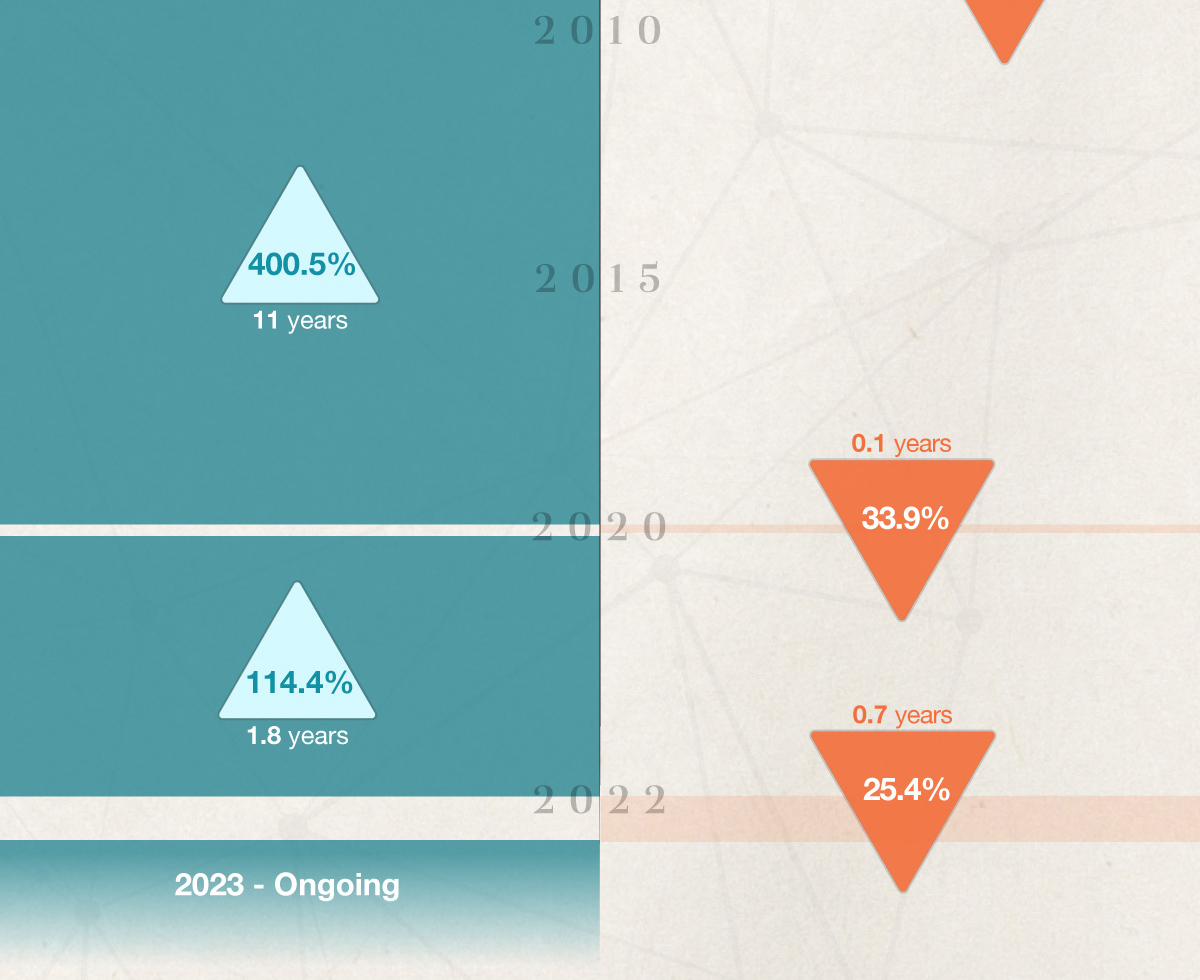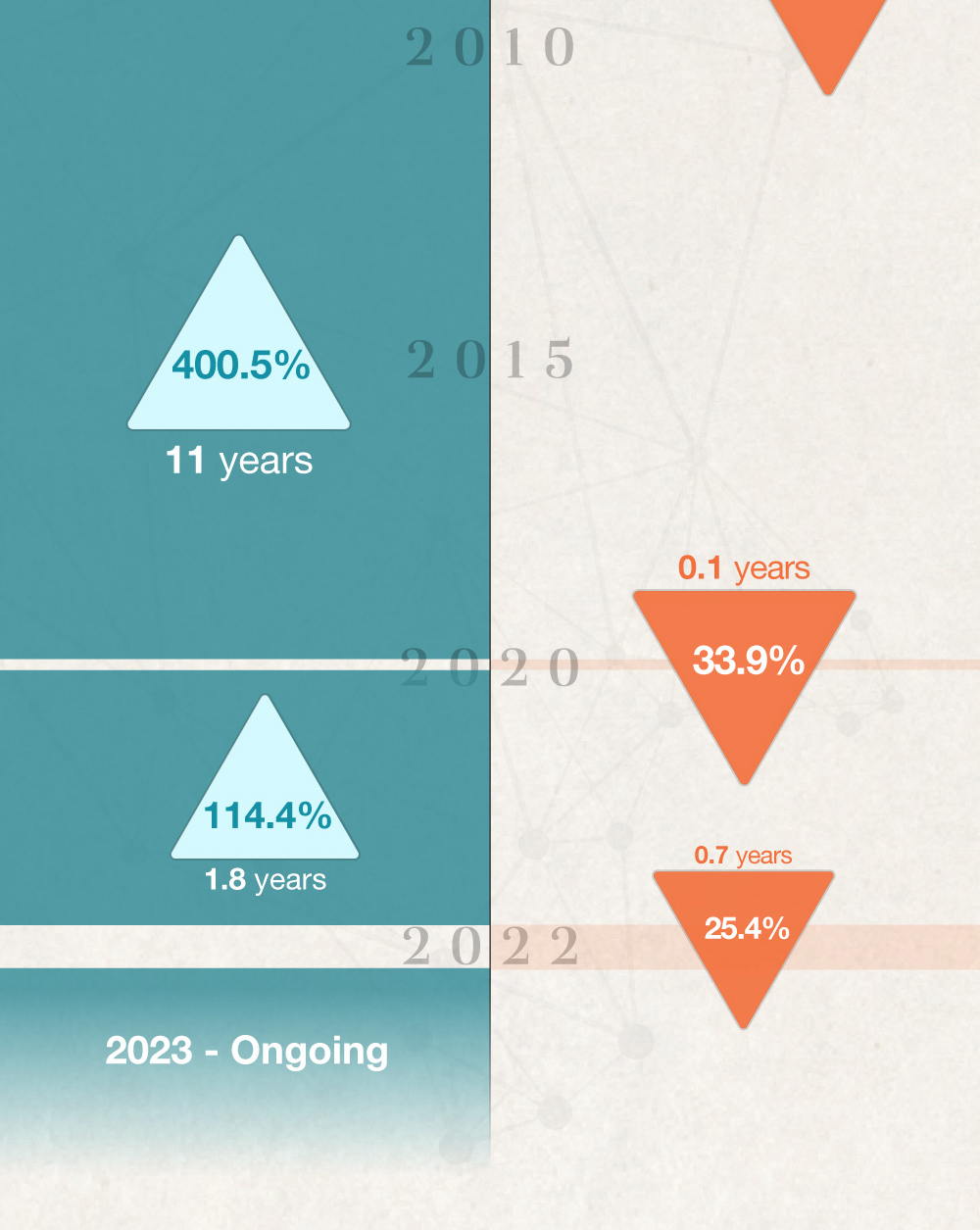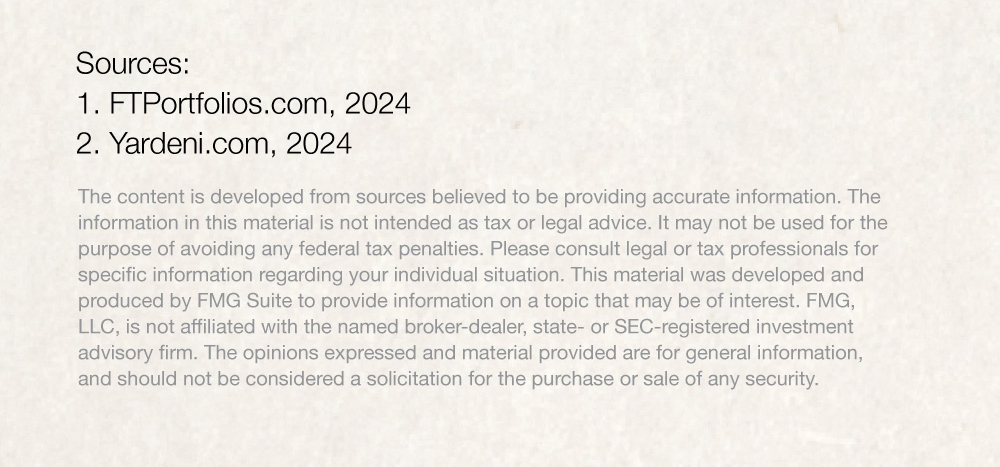 Related Content
Choosing to bear the financial burden of an adverse event is called self-insuring. Do you know what that entails?
How low can you go? We're not talking about the limbo. We're referring to sovereign bond rates.
The number of men and women in the United States appears to be approximately equal . . . at first glance. Women walk a different path than men, and a much longer one. After the age of 40, women outnumber men in every age cohort.